SELF SCHEDULING APPOINTMENT IS NOW AVAILABLE ONLINE
OR JUST SIMPLY WALK IN
Accepting new patients!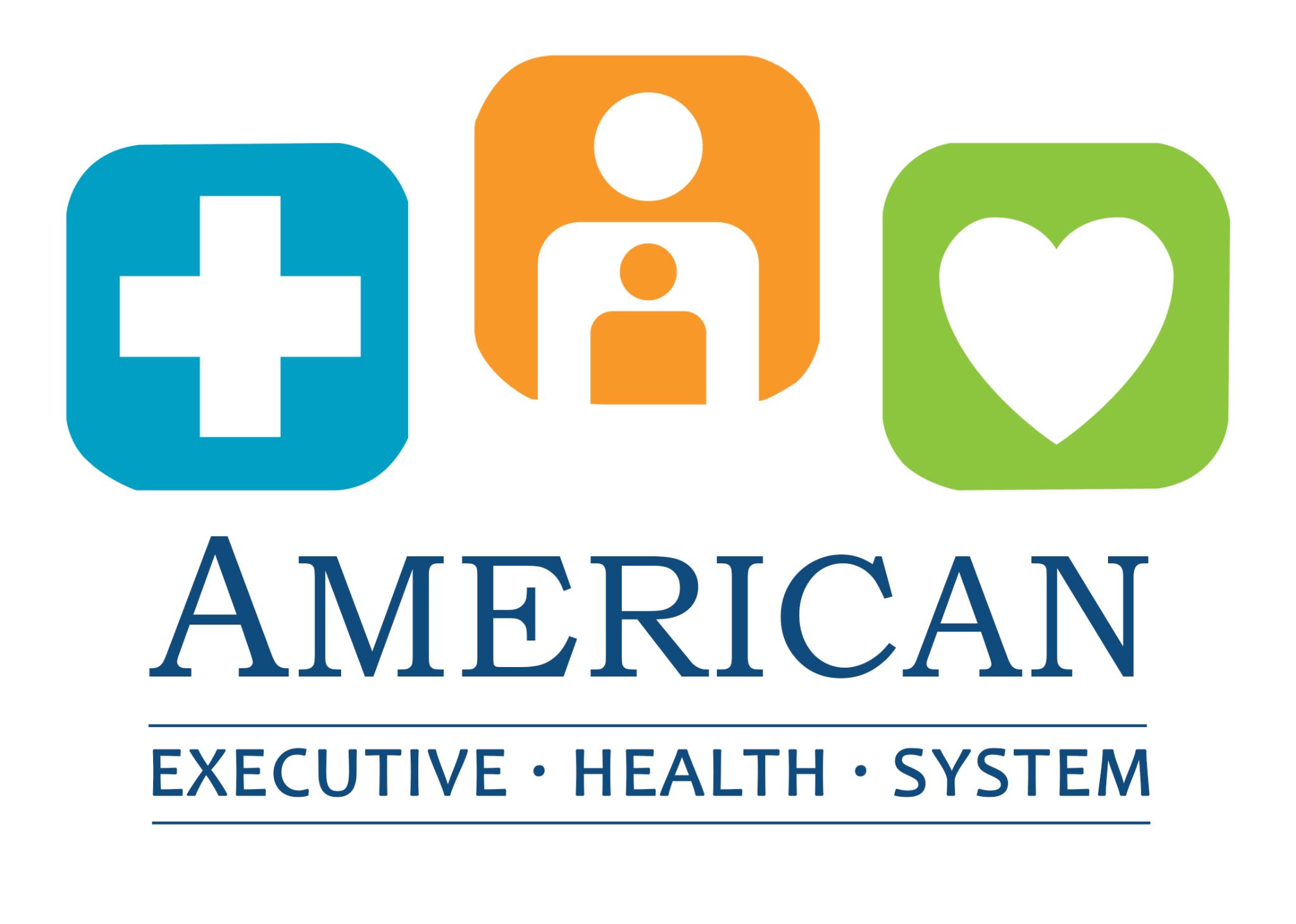 FOR CARE AFTER OFFICE CLOSING, PLEASE CLICK ON AFTER HOUR CARE. IF IT IS A MEDICAL EMERGENCY, PLEASE CALL 911. OTHERWISE CONTACT OUR CLINICS THE FOLLOWING BUSINESS DAY.
NEWS: We are now members of Privia Medical Group
As of May 25, 2021 we are proud members of Privia Medical Group!
American Executive Health System is a proud member of Privia Medical Group. The best doctors in our community have joined together to form Privia Medical Group (PMG), a multi-specialty, high-performance medical group that puts patients first. Our physicians are united by the mission of providing better, more coordinated care for their patients.

To learn more about Privia Medical Group and find other Privia doctors, please visit our website.
PRIVIA PATIENT PORTAL:
Access your personal health information and test results, securely message your care team, and manage payments, all from one spot and at your convenience, 24/7.
See your provider's openings and schedule appointments.
Review prescription medications and request renewals.
View payment history and pay current invoices.
SERVICES
AEHS is here to serve your Primary Care, Urgent Care, and Cardiology needs.
COVID-19 Testing available - Rapid 15-Minute Antigen & PCR testing
Walk-in, schedule online or contact the clinics to schedule an appointment with one of our providers prior to testing.

Introducing Live Connect Plus
Live Connect Plus is an in-clinic telemedicine appointment with a provider utilizing advanced digital diagnostic equipment. Common in office testing such as blood pressure check, blood tests, urinalysis, throat & nose swabs for strep/flu/covid, and many others can also be performed during this visit.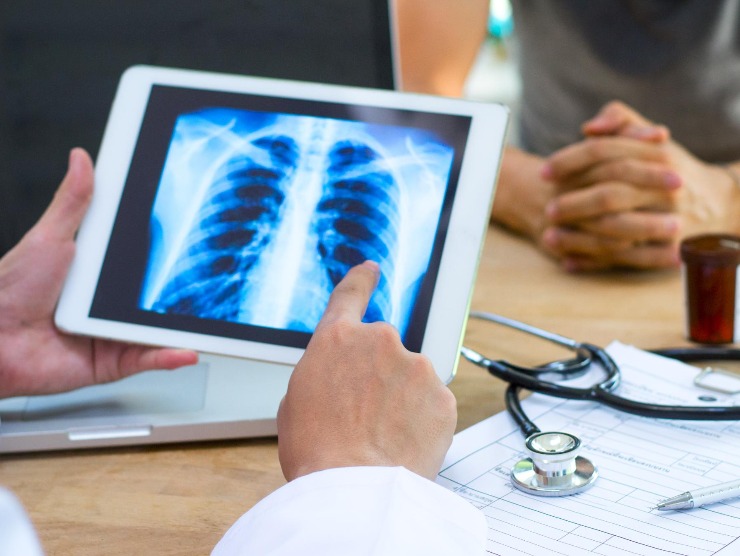 URGENT CARE
Walk-In & Additional Services



We treat acute medical problems that are not serious enough to require a trip to the emergency room, including:

Allergies - Animal & Insect Bites
Asthma - Back Pain - Bronchitis
Chest Pain - Colds - Flu
Diarrhea - Dizziness
Ear Infection
Minor Burns - Minor Wounds
Pink Eye - Rash - Sinus Infection
Skin Infection
ADDITIONAL SERVICES:
Physical exam
Preoperative exam
Employment physical (not covered by ins)
Work physical*
School physical*
Sports physical*
TB & STD testing
COVID-19 testing
Our urgent care visits are billed as primary care visits
*Not covered by insurance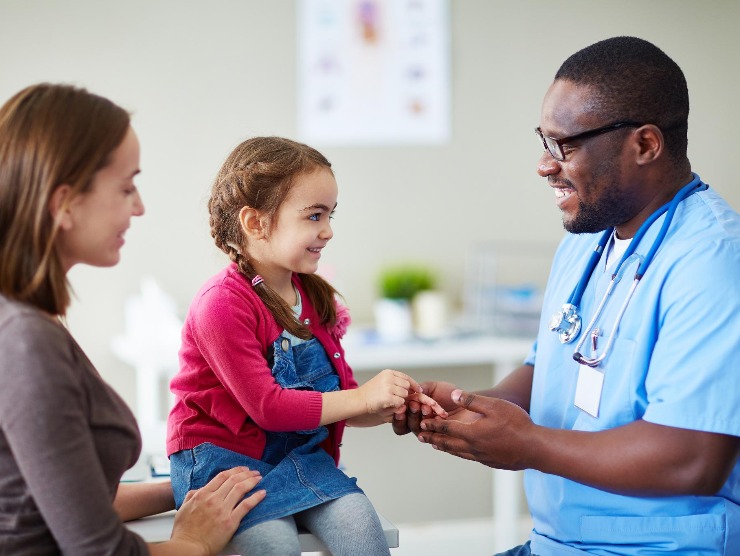 PRIMARY CARE
Family Medicine for the family
At American Executive Health System, you'll find that all your primary care needs are met with attention and care by our team of Board Certified physicians and physician assistants. Labs and ultrasound services are available in-house.
Our focus is on prevention of diseases and on chronic disease management.
New patients accepted
We are proud to be
Providers for:
Carefirst (PCMH Plus)
Cigna Care Network Tier 1 Provider
United Healthcare Premium
Aetna Innovation Health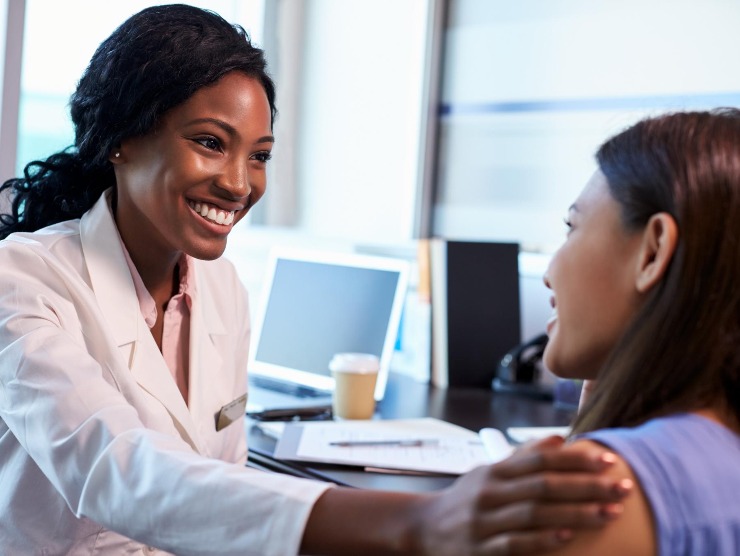 CARDIOVASCULAR SPECIALISTS
It's never too early to start thinking
about your heart...


Cardiology Services
Care and Management of all types of

heart disease for adult patients
Preoperative evaluation

Advanced hypertension management
Atrial fibrillation diagnosis & management

Coronary artery disease management
vascular disease (PAD) evaluation
OUR PHYSICIANS ARE ACCEPTING NEW PATIENTS!

D

id You Know?...

Because we are credentialed as Primary Care Providers, we bill your urgent care visit as a primary care visit, which in many cases might result in a lower co-pay.


Please check with your insurance for details.

ANNANDALE CLINIC
Mon-Fri: 8:00 AM - 6:00 PM
Sat-Sun: 8:00 AM - 5:00 PM
No appointment necessary
Walk-in is welcome
Accepting new patients 7 days a week
Physical exam & primary care services available 7 days a week
Our urgent care visits are billed as primary care visits
Last walk-in accepted 15 mins before closing

AMERICAN EXECUTIVE HEALTH SYSTEM
Annandale Primary Care & Urgent Care

Annandale Little River Shopping Center
7432 Little River Turnpike
Annandale, VA 22003
703-658-7060
FAIRFAX CLINIC
Wed & Fri: 8 AM - 4 PM
Please use Annandale clinic or request for same day telemedicine appointment when the office is closed.


Last walk-in accepted 15 minutes before closing
Live Connect Plus is available at Pan Am | Fairfax

AMERICAN EXECUTIVE HEALTH SYSTEM
Pan Am Primary Care & Walk-in
Fairfax Pan Am Shopping Center

3085 Nutley Street
Fairfax, VA 22031
703-281-7771
CORPORATE SERVICES
Our health care group can provide your corporation with employment physicals, work place injury evaluation and treatment, travel immunization recommendation, specialist referrals and employment physical exams. We are in-network with most insurances and health plans.


We look forward to being a valuable resource for your organization!

For Corporate Services Inquiries, please contact the
practice manager at (703) 658-7060
Our Services
TB testing


COVID-19 testing



On-site ultrasounds
Benefits We Offer
Flexible monthly invoicing
Detailed report of services performed
Detailed charges for ease
of accounting
Open Access: Your staff can
be seen within the same or
next business day, 7-days a
week, minimizing lost
productivity
savings
Why Choose AEHS?
well-lit location and
facilities
Electronic medical records
(EMR) with drug interaction
checker and electronic
prescription
locations in Fairfax and
Annandale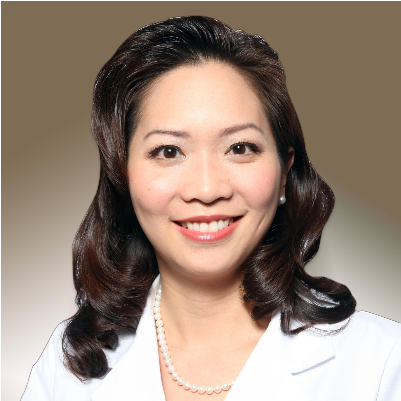 Van-Anh Nguyen, MD


Dr. Van-Anh Nguyen is a native of Vienna, Virginia and attended James Madison High School where she graduated as class salutatorian. Dr. Nguyen attended George Mason University on full scholarship as a George Mason Scholar, graduating with a B.S. in Biology. She received her Doctorate in Medicine from the Virginia Commonwealth University School of Medicine in Richmond, VA, and completed her family practice residency at the University of Maryland's Family Medicine Program in Baltimore, MD.
Prior to joining American Executive Health System in 2008, Dr. Nguyen worked at NOVA Medical and Urgent Care Center in Ashburn, VA. She is a member of the American Academy of Family Medicine and the American Medical Association. Dr. Nguyen is board certified in Family Medicine. Dr. Nguyen has been nominated as a "Rising Star Physician" in the May 2013 edition of the Washington Post Magazine.
Dr. Nguyen enjoys building long-term relationships with her patients. Her goal is to provide quality, comprehensive, and compassionate medical care. She believes in patient education, preventative care, and in-depth evaluation and treatment. Dr. Nguyen strives to actively involve her patients in their medical care and decision-making process to promote improved quality of life, health, and wellness. Dr. Nguyen looks forward to caring for you and your family.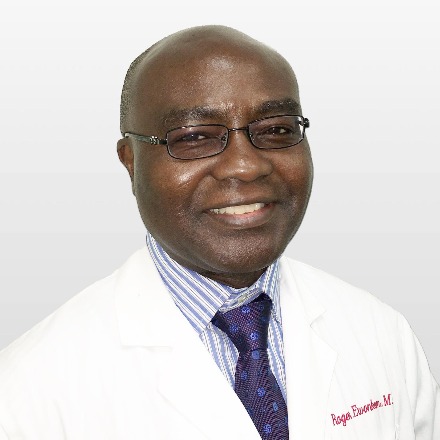 Roger Ewonkem, MD
Dr. Roger Ewonkem is a United States combat veteran and a naturalized citizen born in Cameroon. He obtained his Doctorate in Medicine from the University of Pavia school of medicine Italy and completed his Family Medicine residency at the University of Stony Brook Family medicine program in Long Island New York.
Prior to joining American Executive Health System, Dr. Ewonkem worked at Delaware Valley Hospital New York. He then joined the US Air Force where he served military service members and their families at home and abroad.
He is board certified in family medicine. He is a member of the American Academy of family medicine and the Uniform Services Academy of Family Physicians. Dr. Ewonkem was awarded the US Army Achievement Medal for Heroism with Mass Casualty Intervention in 2010. He also received the Lloyd Cutler Award for Excellence in Family Medicine in June 2004.
Dr. Ewonkem is fluent in Italian, French and Mbo. He looks forward to continuing his compassionate and comprehensive medical care in the community.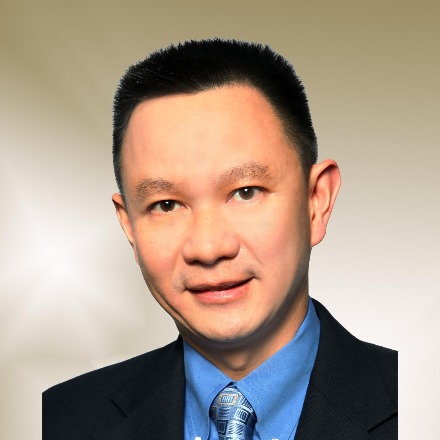 Thien M. Do, MD, FACC


Dr. Thien Do attended medical school at the George Washington University School of Medicine in Washington, DC and completed his internal medicine residency at William Beaumont Army Medical Center in Texas. He completed his cardiology fellowship with the U.S. Army at Brooke Army Medical Center in San Antonio, Texas and went on to serve as a staff cardiologist at Walter Reed Army Medical Center in Washington, DC and at Malcolm Grow Hospital with Andrews Air Force Base with the rank of Major.
While at Malcolm Grow Hospital, he served as the director of the Coronary Care Unit, the Intermediate Care Unit, Pacemaker Implantation Service and as the director of the Non-invasive Lab. He also served as an assistant teaching professor at the Uniformed Services University of the Health Sciences as well as medical consultant for the NASA Mishaps Investigation Board. He holds a fellow status at the American College of Cardiology (FACC), and is an active staff member at the INOVA Fairfax Hospital.
Dr. Do also serves as director of the World Health Ambassador program which sends medical and dental teams abroad to treat residents in underserved countries.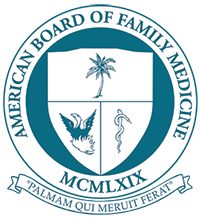 American Executive Health System provides a unique and exciting work environment where healthcare professionals can practice their skills with excellence. By placing the needs of the patient first, we aim to provide the highest quality of care. At American Executive Health System, you'll discover a culture of teamwork, professionalism and mutual respect. We support professional development, expansion of skills and opportunities for all our staff to reach the highest levels of personal potential and team success.
Complete this form to let us know your interest in joining the American Executive Health System Team!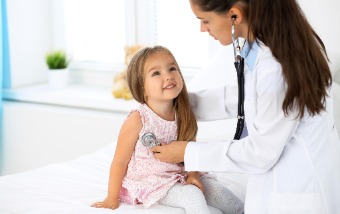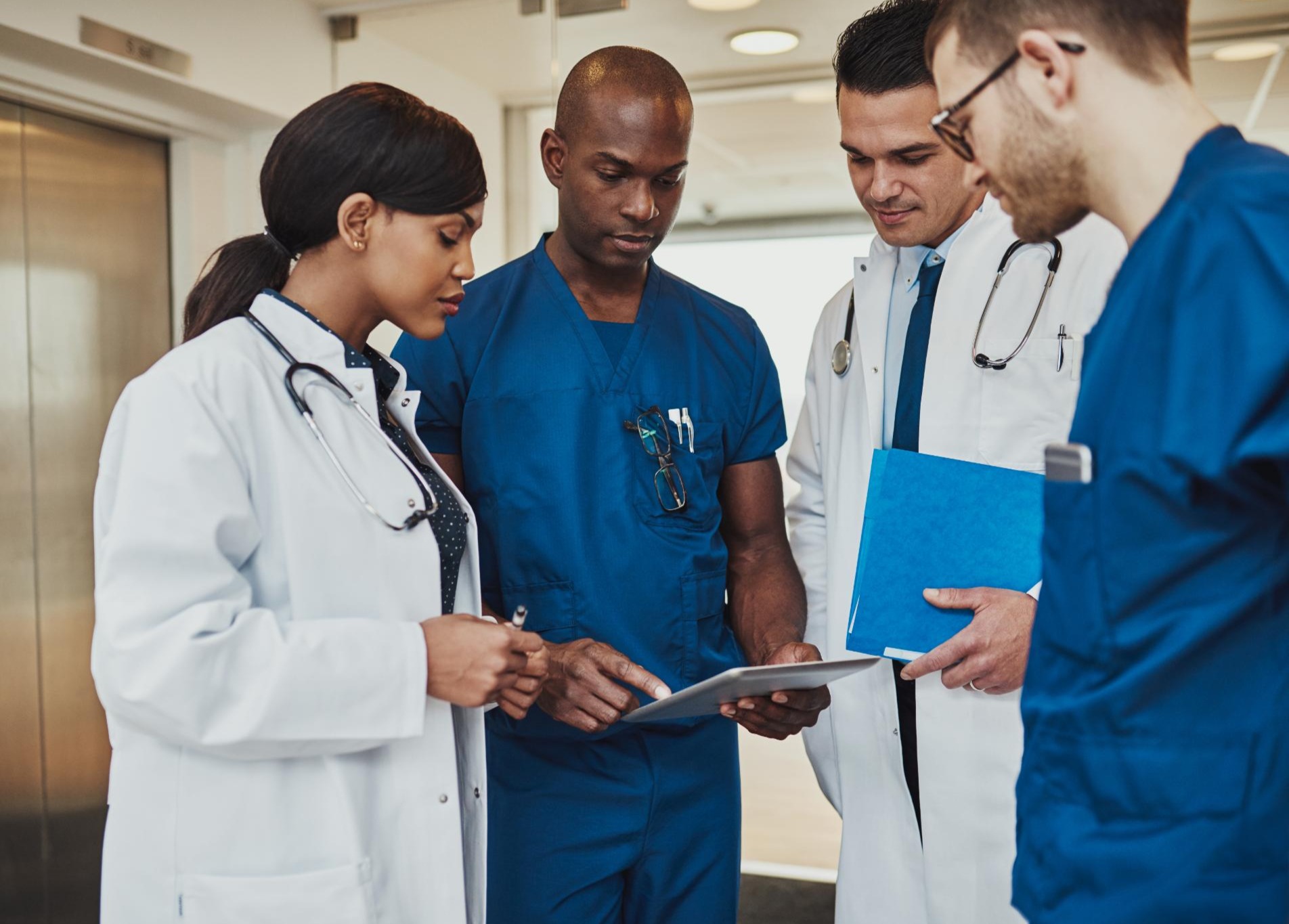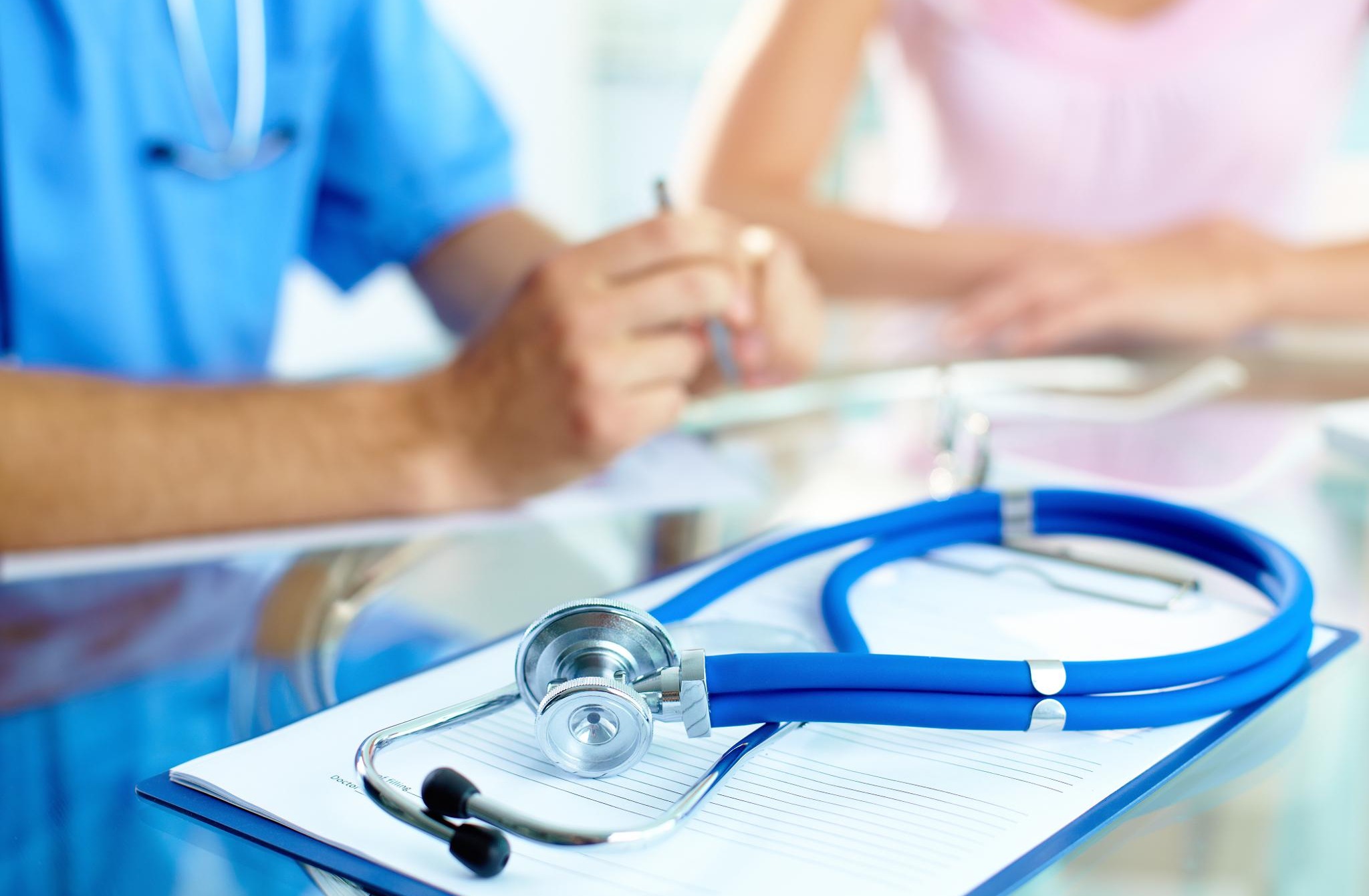 About Privia Medical Group
Our practice is a proud member of Privia Medical Group - a physician-led, multi-speciality, national medical group. The nation's top primary care physicians and specialists came together to form Privia Medical Group and share in the mission of providing better, more coordinated care to patients.
Our group focuses on taking accountability for the health and wellness of the patients we serve. We use some of the latest advances in medicine to help our patients remain healthy and better manage disease by offering our patients access to innovative health management technologies, proactive team-based care, and an evidenced-based, patient-centered approach.
Here's what sets Privia Medical Group apart from traditional practices:
Top Doctors
Nationally recognized top physicians and healthcare professionals
Physician-led, high-performance medical group
Unhurried, comprehensive visits, with time to develop the right care plan
Personalized care that exceeds your expectations
Proactive Care
Collaborative, team-based medical group
Staffed with Health Coaches, Nurse Educators, Pharmacists, and Care Managers
Same-day/next-day appointments available
Care reminders and alerts
Check ins with clinical experts between your office visits
Convenient Technology
Book appointments and renew prescriptions online
Send and receive secure messages with your care team
Secure access to electronic medical records
Pay your invoices by credit card, securely and conveniently
Security and Privacy of Patient Information
We work diligently to ensure our patients' information remains confidential and secure. Not only is our team trained in modern privacy standards (such as HIPAA and PCI compliance), but we also keep your information secure with Secure Socket Layer (SSL) data encryption, firewalls, secure servers (including 24/7 surveillance and biometric access), and many more measures to ensure your information won't fall into the wrong hands.
To learn more about Privia Medical Group and find other Privia doctors, please visit our website.
PATIENT FORMS
Printable versions of our forms can be found at the links below. Please print, fill out and bring all needed forms with you to your next appointment.
Patient Forms
Authorization for Release of Medical Information (PDF) - Allows patients to authorize the disclosure of their health information to a designated individual, company, agency, or facility. Autorización De HIPAA Para Divulgar Información Del Paciente
Authorization and Consent for Treatment (PDF) - All patients must provide their consent for treatment, communications (calls, emails, and text messaging), and agreement of financial responsibility. Autorización y Consentimiento Para el Tratamiento
Preferred Contacts (PDF) - Patients are encouraged to complete and return the Preferred Contacts Form but it is not required. Contactos Preferidos
Virtual Visit Policy (PDF) - This policy describes the process for the documentation, maintenance, and transmission of information using virtual visit technology.
Office Policies
Financial Policy (PDF) - This form advises patients of their complete financial responsibility for all medical services received without regard to insurance eligibility or coverage determinations.
Notice of Privacy Practices (PDF) - Describes how health information about you (as a patient of this Care Center) may be used and disclosed, and how you can get access to your individually identifiable health information. Please review this notice carefully. Aviso de prácticas de privacidad (PDF)
SAMPLE CASH FEE SCHEDULE*
Urgent care/Walk-in:
First time consultation with AEHS $153
Follow up of initial consultation ** $59

Subsequent visits with AEHS for new problems $103
Diabetes/lipid/kidney function/prostate screening $27.50
Pregnancy test $11.00
TB test *** $41
EKG $33.50
Nebulizer treatment $27.50
Sport/Camp physical $49
School physical $70

*Blood tests, in-house tests & treatments listed are in addition to office consultation fee. **Follow up of initial consultation must be within 2 weeks of the initial consultation to follow up on the medical problems under evaluation. ***TB test does not require an office consultation.


Frequently Asked Questions
1. Will you accept my insurance?
For your convenience, we participate with the following plans:
Aetna
Aetna Aexcel Performance Network
Aetna Innovation Health
Alliance Amerigroup
Anthem
Blue Cross Blue Shield
CareFirst BCBS
Cigna Care Network
Cigna Connect (for primary care & urgent care services)
Cigna Tier 1 Provider Network

Humana
Coventry
MultiPlan

NCPPO

NPN (National Provider Network)

PHCS

Southern Health Network

Tricare

Unicare

United Healthcare/MDIPA
United Healthcare Premium Provider Network
Medicare
Medicare Advantage Plans
AARP MedicareComplete Plan 1 & 2
Aetna Medicare Prime Plan
Aetna Medicare Choice Plan
Anthem MediBlue Plus

Anthem MediBlue Dual Advantage
Humana
Innovation Health Medicare Connection Plan
Innovation Health Medicare Voyayer Plan (PPO)

United Healthcare Dual Complete
United Healthcare DualComplete RP
VA Premier Advantage Elite
Medicaid Plans

For delivering quality and efficient medical services, our practice has been designated as preferred providers for the following networks: Carefirst PCMH, Innovation Health, Cigna Care Tier 1, United HealthCare Premium and Aetna Aexcel.

For patients with HMO plans of the listed insurance above, please bring referrals from your primary care physicians.

NOTICE TO HMO AND TRICARE PRIME PATIENTS:
American Executive Health System is credentialed as a primary care facility with most insurance companies. If you are an HMO or Tricare Prime patient, your insurance company will require a referral and you will be billed for a primary care visit and NOT as an urgent care visit. Your copay is sometime lower if billed for a primary care visit than an urgent care visit. You are responsible for payment of any copay and/or balances at time of visit.

2. How much will it cost if I don't have insurance?
If you are uninsured or have a high deductible plan, we offer affordable selfpay rate for walk-in/urgent care. Any additional in-house test will be additional cost. Please contact the office regarding self-pay rate to see our cardiologists.
A $50 fee is charged for any returned and unpaid check.
3. Appointment No-Shows and Cancellation
In order to provide quality health care to our patients, our office policy is enforcing a 48-hour cancellation period.
Charges incurred will be $50 for Primary and Urgent Care no-shows, and can be up to $300 for Cardiology Services.We ask that you notify our clinic at least 48 hours in advance of any appointment cancellation or rescheduling to avoid incurring unnecessary charges to your account.
A $50 fee is charged for any returned and unpaid check.
4. Do I have to make an appointment in advance?
Appointments are recommended but not required. Same day appointments are offered every clinic day. Please call early in the day to check for availability of these appointment slots.
5. Notice of change of personal information
Change of personal information- If you have recently moved or changed your contact information such as address, phone number, or insurance, please inform the receptionist.
6. Prescription refills
We are pleased to offer electronic prescription refills. We ask that your prescription refill requests be called to your pharmacy to ensure that correct medication and dosage will be reordered for you. Your pharmacy will handle the rest by faxing or electronically sending us a refill request. Please allow up to 72 hours for completion of prescription refills. To expedite future refills, please notify our staff of your pharmacy name and address so that this information can be entered into your electronic medical record.
7. Phone messages after clinic hours
When leaving a message after-clinic hours, we ask that you do not leave any non-urgent messages. Please call back during the regular office hours for these non-urgent matters. In case of an emergency, please dial 911 or go to the nearest ER for emergency care. Otherwise follow the prompt instructions and one of our physicians will call you back shortly.
8. Lab test results
If you have not heard from our clinic regarding your lab or imaging results within 5 business days, please call our office and we will be glad to assist you.
9. College / Work (not DOT) / Sport physical exams
College, Work (not DOT) and Sport Physical - These should be scheduled in advance of the beginning of school or deadline in order for completion of forms and any necessary lab tests or immunizations. Please bring with you the appropriate school/work/sport physical form to be filled. If you are new to the clinic, please bring with you your previous immunization record.
10. Medical records
Record copying protocol and fee: Please allow up to 2 weeks for our office to make a copy of your medical record.
Call our office to inquire about copying fee.
11. Form requests
Some forms are quite lengthy and require additional physician time for completion. There is a $20 to $40 fee for form requests. Please allow sufficient time for our physicians to complete your forms.
12. Follow-up from emergency room or hospital visits
On your follow-up visit with the physician, please bring with you your hospital medical record including discharge instructions. This will allow for verification of your diagnosis, lab results, imaging results, and prescribed medications resulting from your hospital visit.
13. Notice regarding patient protections against surprise billing
See Your Rights & Protections Against Surprise Medical Bills


Please note:
A $50 fee will be charged for any returned and unpaid check for any clinic visit.
Your Rights and Protections Against Surprise Medical Bills
When you get emergency care or receive treatment by an out-of-network provider at an in-network hospital or ambulatory surgical center, you are protected from surprise billing or balance billing.
What is "balance billing" (sometimes called "surprise billing")?
When you see a doctor or other health care provider, you may owe certain out-of-pocket costs, such as a copayment, coinsurance, and/or a deductible. You may have other costs or have to pay the entire bill if you see a provider or visit a health care facility that isn't in your health plan's network.
"Out-of-network" describes providers and facilities that haven't signed a contract with your health plan. Out-of-network providers may be permitted to bill you for the difference between what your plan agreed to pay and the full amount charged for a service. This is called "balance billing." This amount is likely more than in-network costs for the same service and might not count toward your annual out-of-pocket limit.

"Surprise billing" is an unexpected balance bill. This can happen when you can't control who is involved in your care—like when you have an emergency or when you schedule a visit at an in-network facility but are unexpectedly treated by an out-of-network provider.
You are protected from balance billing for:
Emergency services
If you have an emergency medical condition and get emergency services from an out-of- network provider or facility, the most the provider or facility may bill you is your plan's in- network cost-sharing amount (such as copayments and coinsurance). You can't be balance billed for these emergency services. This includes services you may get after you're in stable condition, unless you give written consent and give up your protections not to be balanced billed for these post-stabilization services.

Certain services at an in-network hospital or ambulatory surgical center
When you get services from an in-network hospital or ambulatory surgical center, certain providers there may be out-of-network. In these cases, the most those providers may bill you is your plan's in-network cost-sharing amount. This applies to emergency medicine, anesthesia, pathology, radiology, laboratory, neonatology, assistant surgeon, hospitalist, or intensivist services. These providers can't balance bill you and may not ask you to give up your protections not to be balance billed. If you get other services at these in-network facilities, out-of-network providers cannot balance bill you, unless you give written consent and give up your protections. 
You are never required to give up your protections from balance billing. 
You also are not required to get care out-of-network; 
You can choose a provider or facility who is in your plan's network.
When balance billing isn't allowed, you also have the following protections:
• You are only responsible for paying your share of the cost (like the copayments, coinsurance, and deductibles that you would pay if the provider or facility was in-network). Your health plan will pay out-of-network providers and facilities directly.
• Your health plan generally must:
o Cover emergency services without requiring you to get approval for services in advance (prior authorization).
o Cover emergency services by out-of-network providers.
o Base what you owe the provider or facility (cost-sharing) on what it would pay any in-network provider or facility and show that amount in your explanation of benefits.
o Count any amount you pay for emergency services or out-of-network services toward your deductible and out-of-pocket limit. If you believe you have been wrongly billed by a Privia provider, please call a Privia patient financial specialist at 1-888-774-8428.
You can also visit www.priviahealth.com for more information about your rights under federal law.

Your invoice(s) for medical services performed before 5/25/2021 can be paid here.